Date
28/03/2015
Location

Global
Summary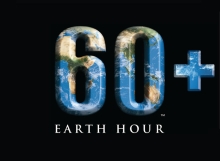 Earth Hour Australia is part of – and inspired – the global Earth Hour movement.
Earth Hour launched in Sydney in 2007, with 2.2 million people and 2,100 businesses participating in the 'lights off' event. Just one year later, Earth Hour became a global phenomenon with over 35 countries participating, and an estimated 50-100 million people.
In 2014, Earth Hour was celebrated in over 162 countries and over 7000 cities and towns worldwide. The symbolic hour has grown into the world's largest grassroots movement for the environment, with beyond the hour projects and initiatives happening throughout the year.