Date
13/03/2015
Location

Australia
Summary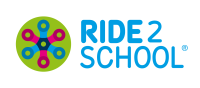 National Ride2School Day is the perfect opportunity for Australian students and school communities to embrace a healthier start and to try walking and riding to school for themselves. Active travel is a great way for students of all ages to meet their recommend daily dose of 60 minutes physical activity every day.
The purpose of National Ride2School Day is to show school communities that riding to school is an easy and fun activity. It is a chance to celebrate on a large scale and prove it can be done.
Registrations for National Ride2School Day on Friday 13 March 2015 are now open. Register your school today to ensure you receive your school pack by early term one. The school pack will include a letter confirming your schools participation, posters and stickers to help you celebrate this big day.